Centerpiece Turned Vessel
Just imagine having this beautiful turned vessel in your home. Perfect for holding fresh fruit, dried flowers, or a whole host of other home decor items. Built using the best figure and grain available!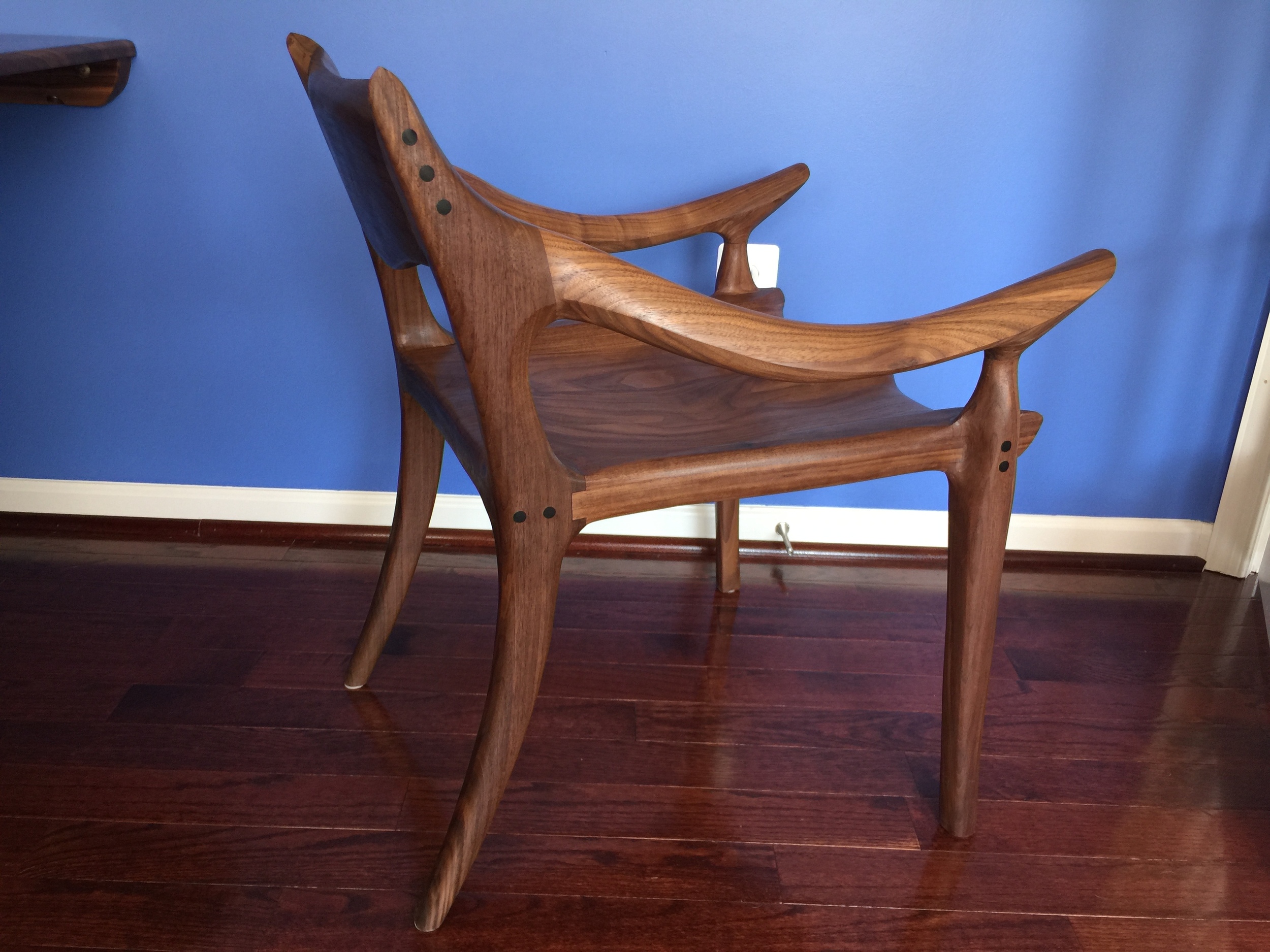 Maloof Inspired Low Back Chair
Built using the design aesthetic of master craftsman Sam Maloof, this interpretation of the low-back dining chair is as comfortable as it is beautiful. Constructed in solid walnut using world-class joinery methods, it's sure to last more than one lifetime of memories.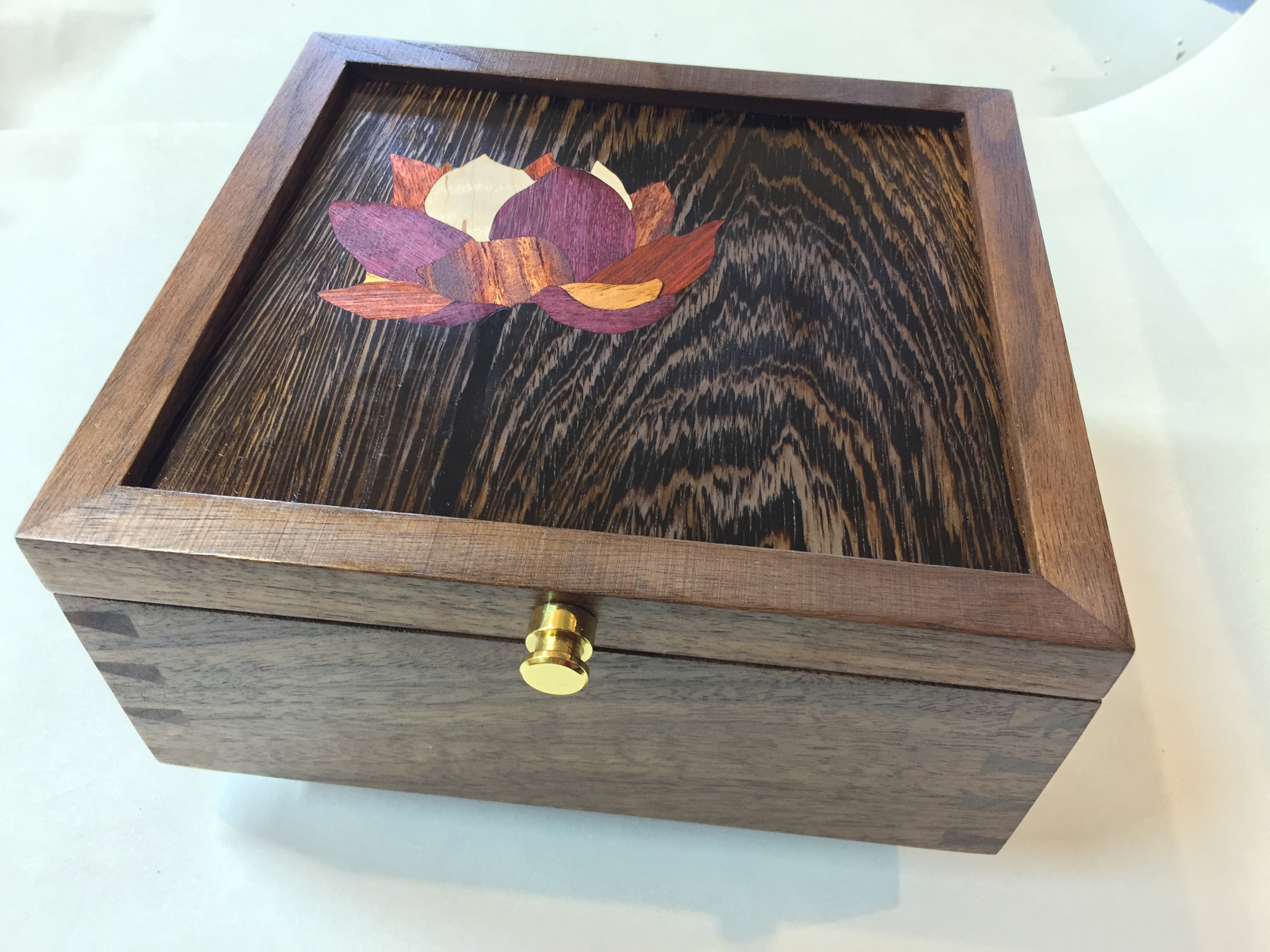 Jewelry Box with Dovetails and Custom Marquetry
Looking for a perfect anniversary gift? This walnut dovetail jewelry box with premium cast brass hardware and custom marquetry is sure to become a family heirloom. Perfect for storing your most prized possessions!
Custom Pens!
Available in multiple sizes and variations, if you're looking for the perfect going away gift for a co-worker, a hard working significant other, or a colleague who's exceptional work needs to be rewarded, look no further! Each delivered in their own custom bag.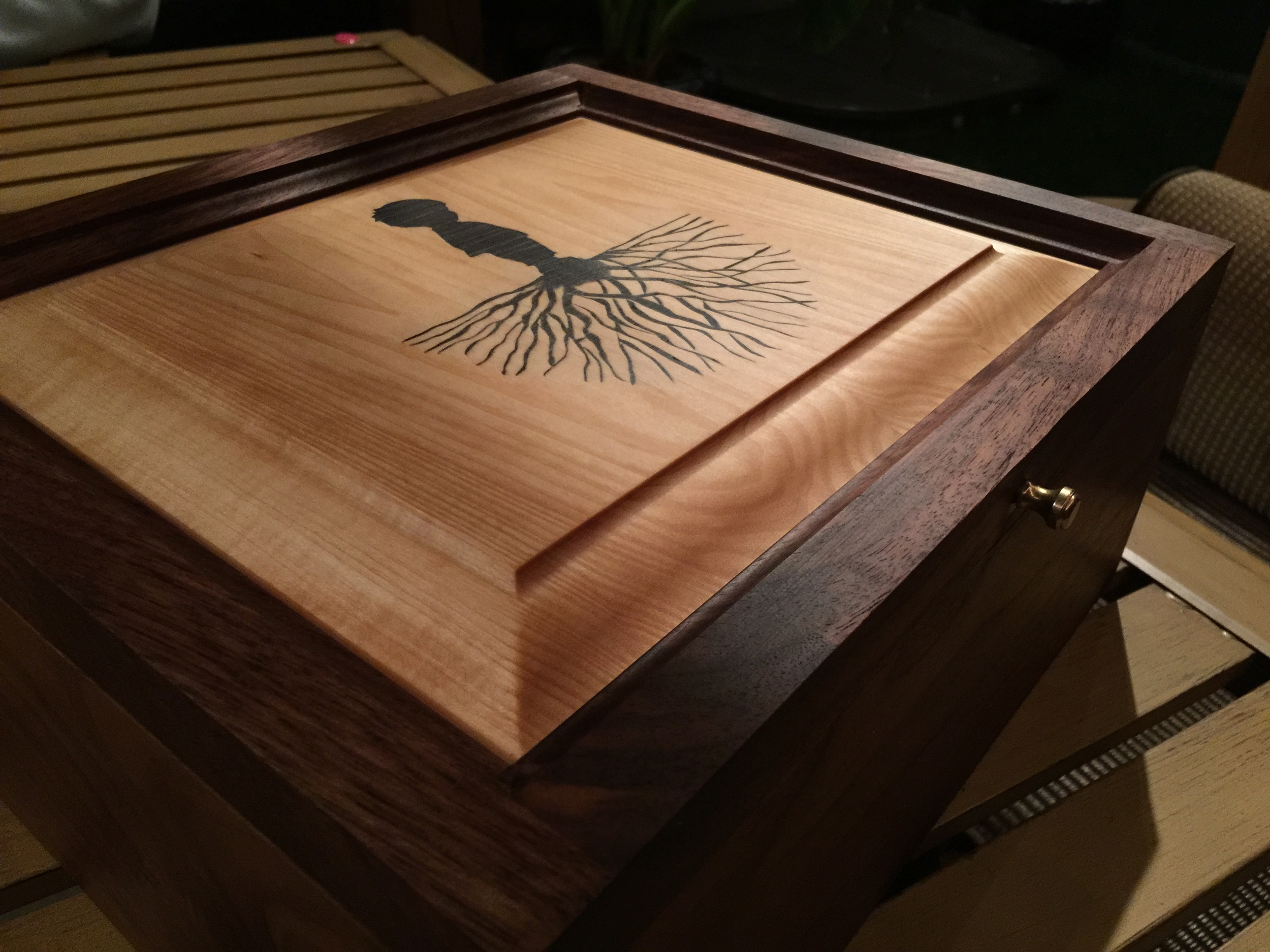 Handcrafted Boxes
Dovetailed walnut box with carved basswood lid and epoxy inlay. Brass hardware, and linseed oil finish.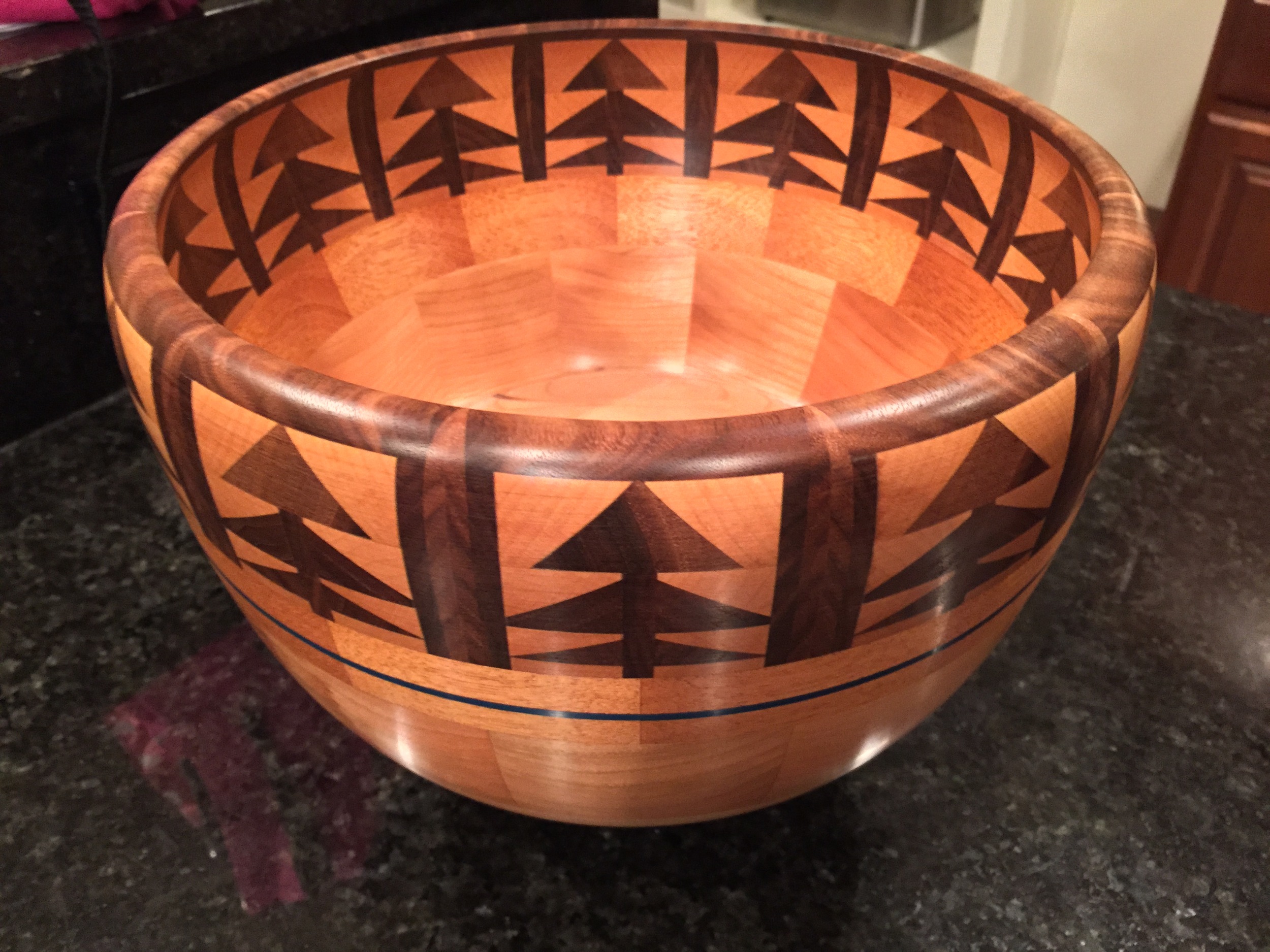 Custom Designed Segmented Bowls
12" wide by 10" tall segmented bowl, made out of 192 individual pieces of maple, walnut, mahogany, and cherry. Blue epoxy inlay ring running around the circumference. Segmented bowls are perfect wedding presents!
Maloof Inspired Sculpted Rocker
Built using the design aesthetic of master craftsman Sam Maloof, this interpretation of the his sculpted rocker is as much an art piece as it is a beautiful place to sit after a long day. Just imagine the stories that could be shared with children and grandchildren in this heirloom piece. Constructed of solid walnut using world-class joinery methods, this piece is sure to last a lifetime of memories!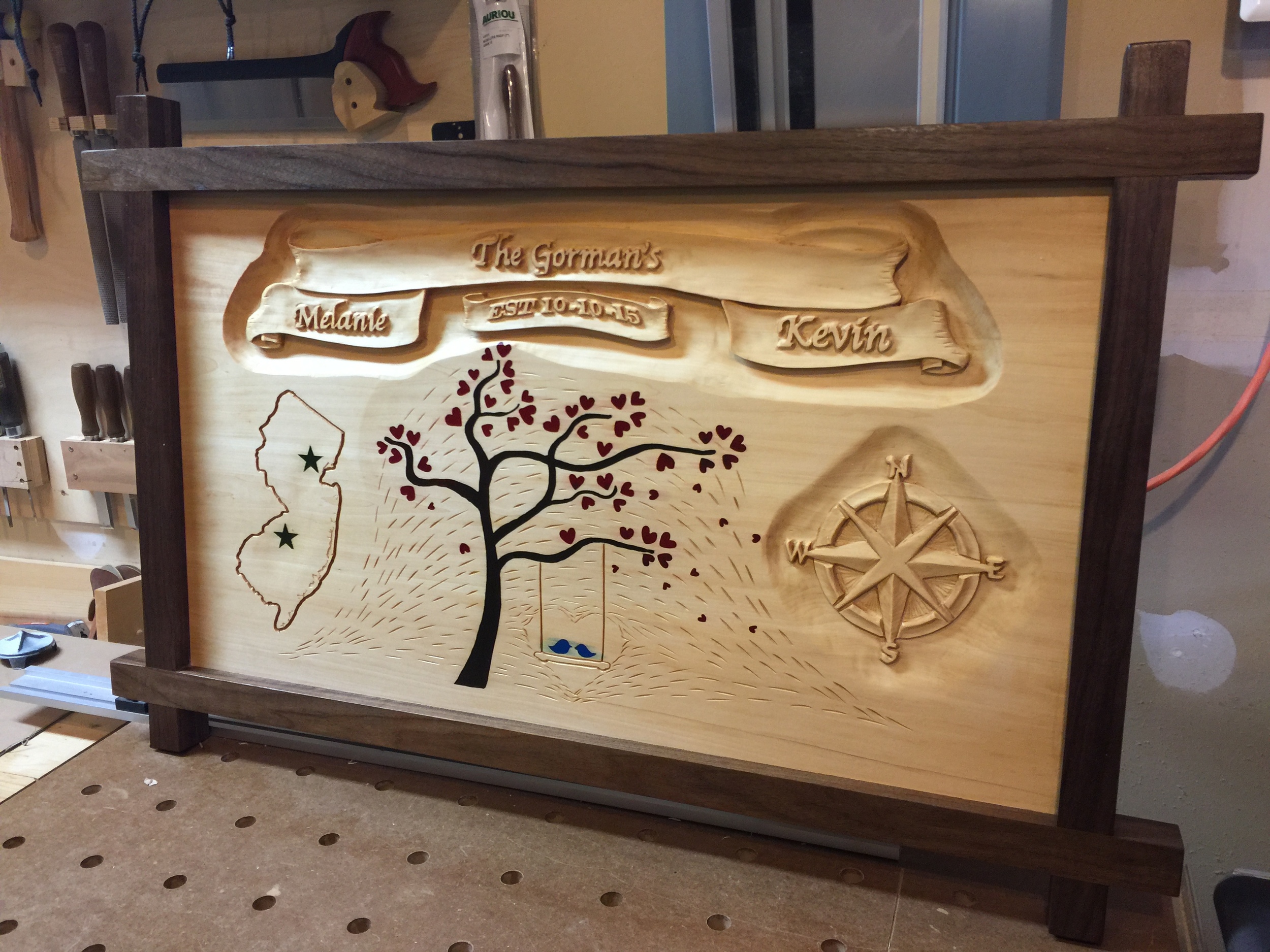 Hand Carved & Uniquely Personalized Signs
Design an exquisitely crafted work of art for family and friends! Perfect for that spot over mantle, behind the bar, or as the centerpiece of your wall adorned with family pictures and memories. Each can be uniquely personalized to capture a moment, or speak to the recipients favorite things! Size, shape, and all the details are yours to choose!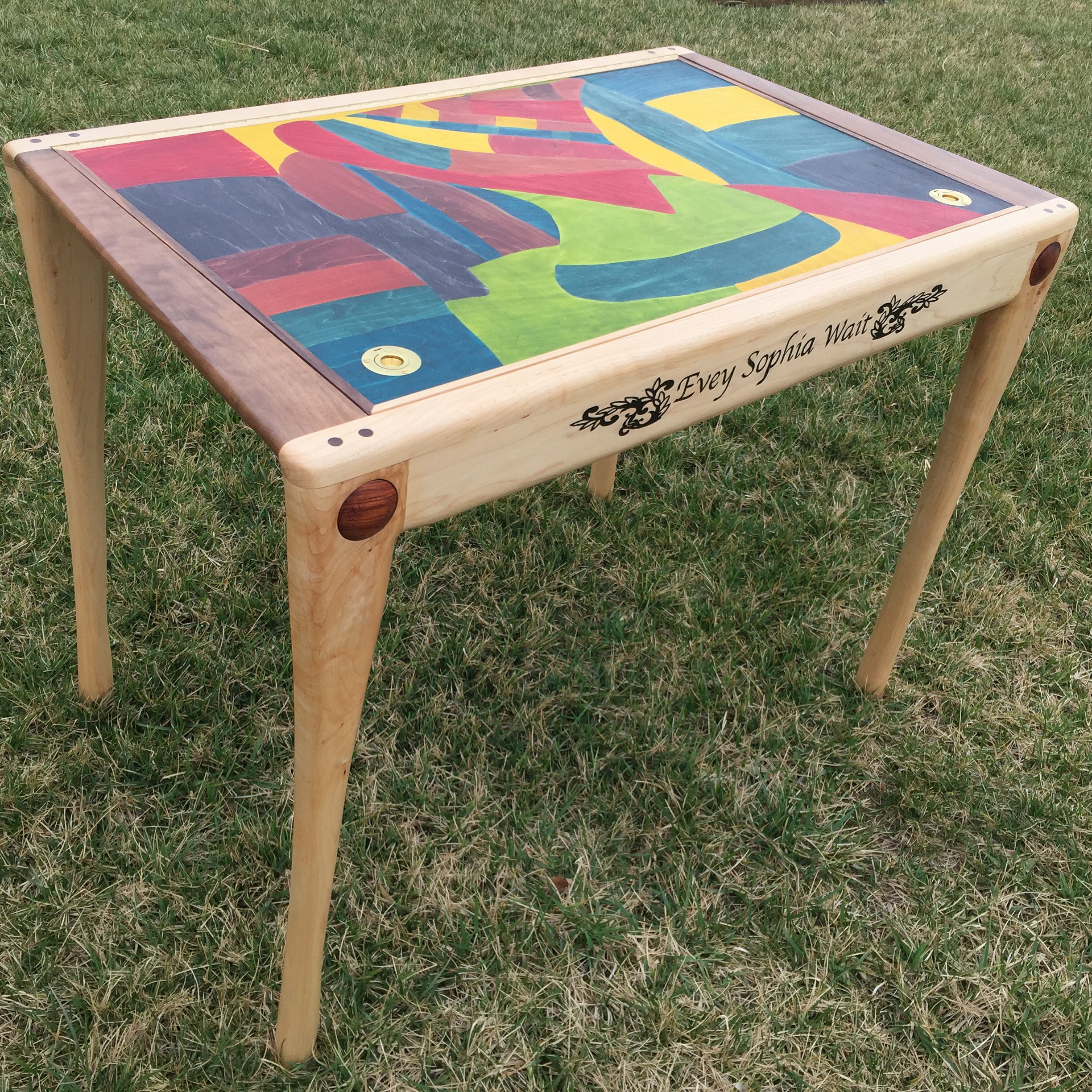 Custom Students Desk
Built using a combination of bent lamination, vibrant marquetry and wood sculpting, this custom students desk is sure to bring the creativity out of your youngster! Meticulously crafted and truly one-of-a-kind, this desk is sure to inspire a lifelong love of learning! - Also available without engraving and an exotic veneer top for a more traditional look.
Hand Carved Wall Art Tree
Just imagine this beautiful piece of wall art in your home! Sized to fit, and realistic in detail, this piece would fit perfectly on that wall that needs just the right something! Available in multiple species with walnut depicted.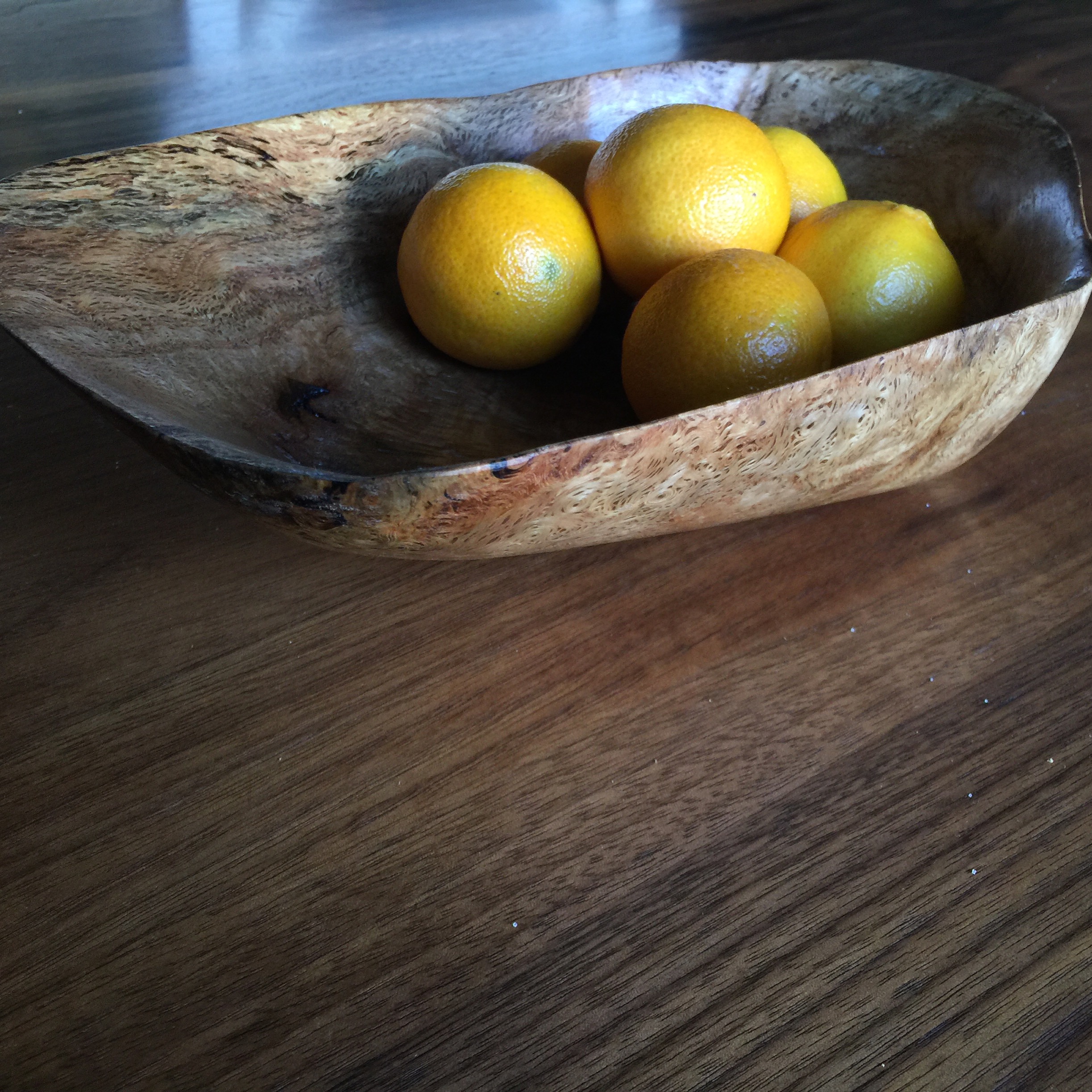 Sculptural Centerpiece
Turned on the lathe then hand carved, these sculptural centerpieces are truly one of a kind, and reflect the design nature intended. Carved from the burl of a tree, these pieces are each unique. No two are ever alike!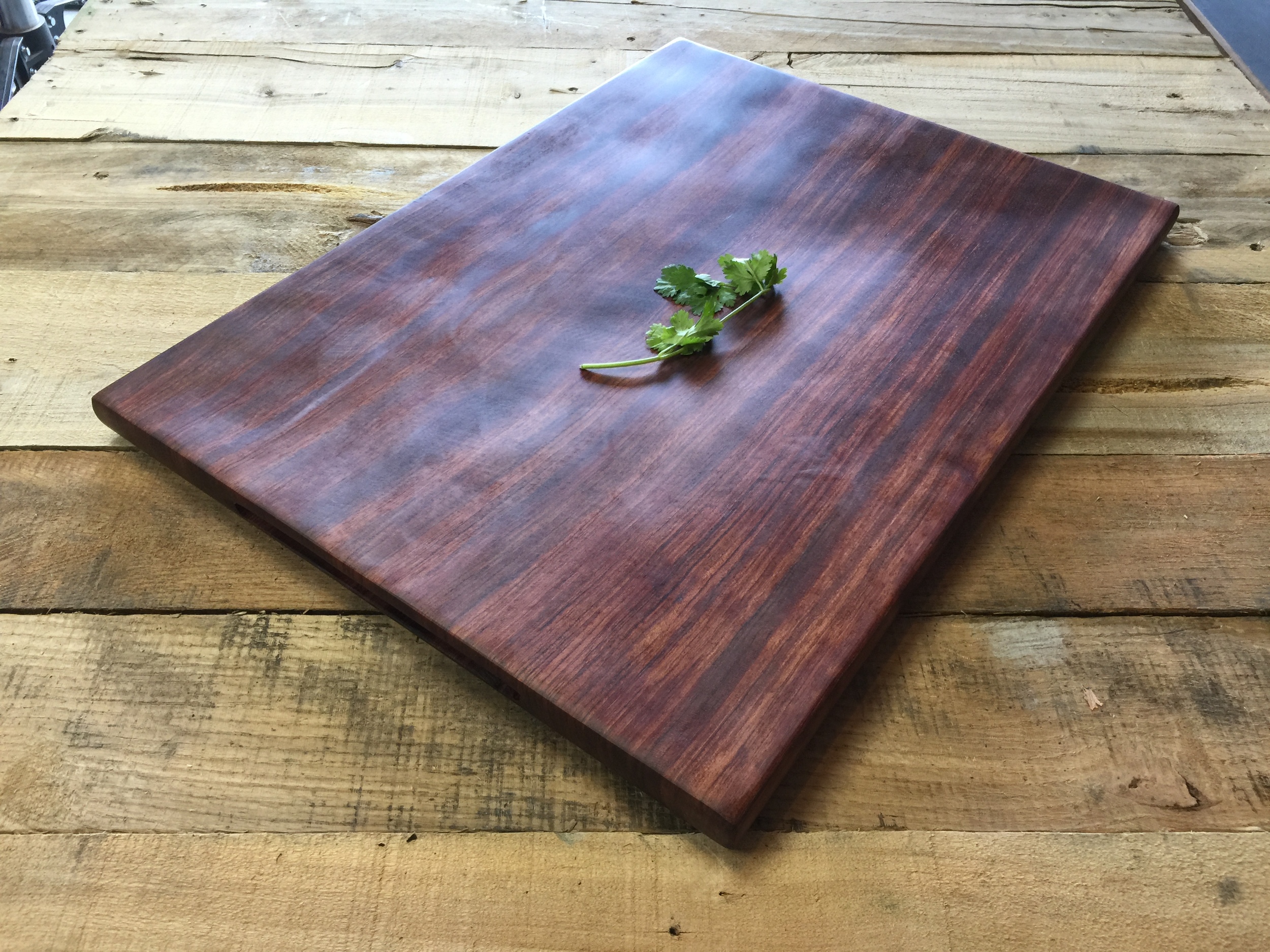 Dished Salad Plate
Carved with a 1/2" recess towards the center, your guests will ooh and ahh over this beautiful salad serving plate. Available in multiple species of wood, but shown in exotic bubinga.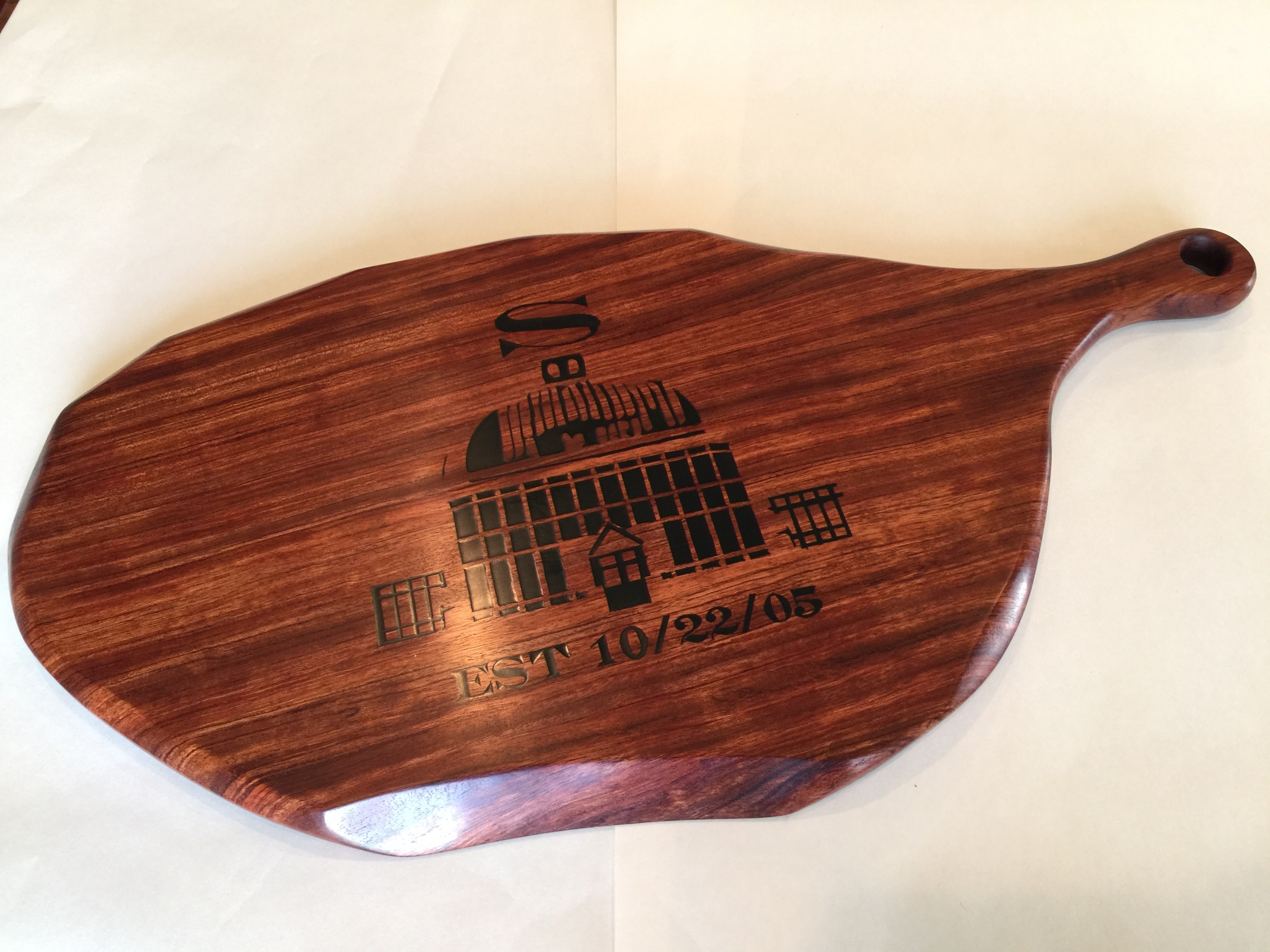 Personalized Cutting Boards
Create the perfect gift for that special someone in your life! Handmade serving boards with personalized details. No CNC work required! Exotic woods with the option of variable color epoxy inlays or contrasting woods to create beautiful designs!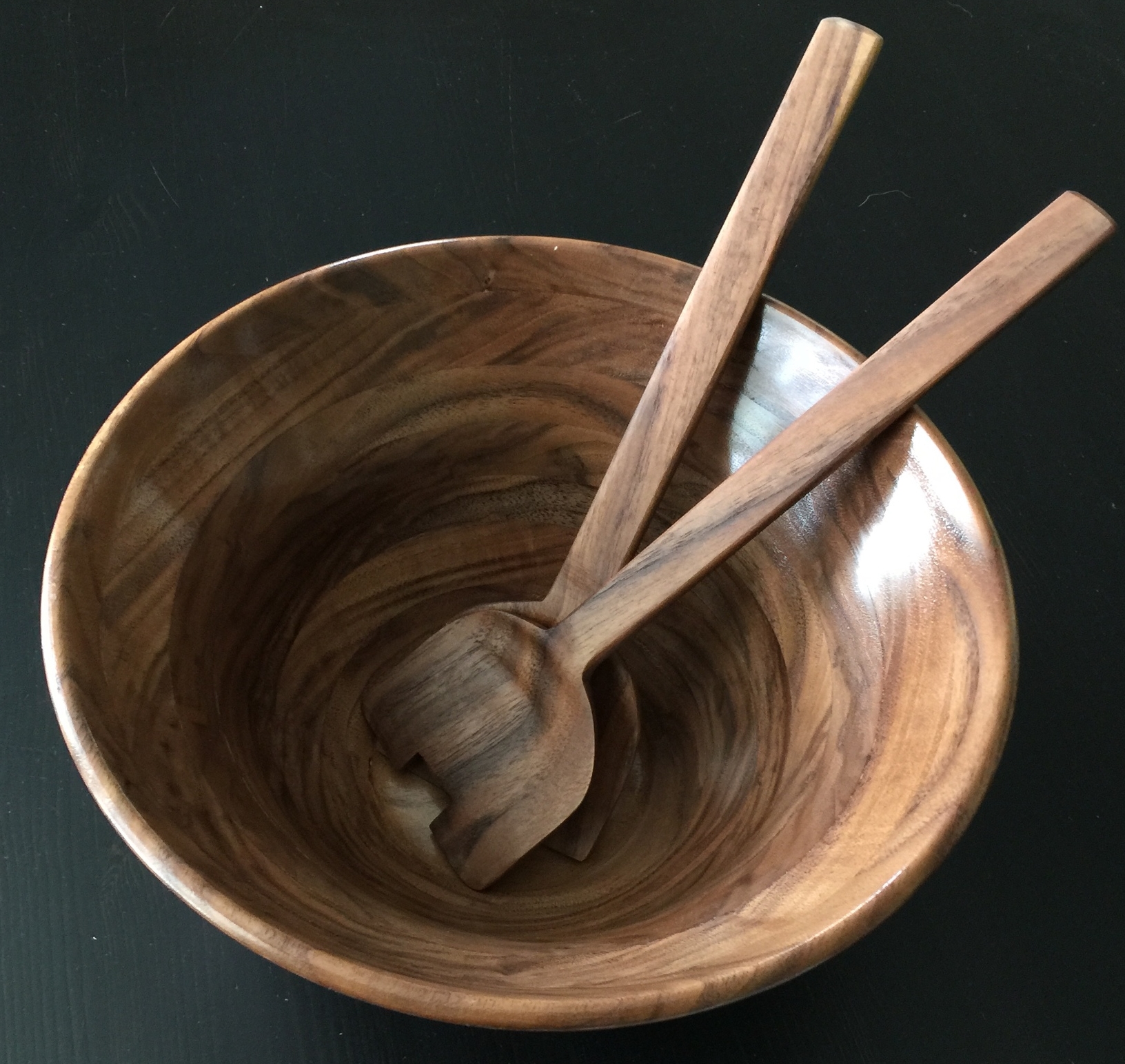 Kitchen Accessories
Walnut Salad bowl with matching tongs are the perfect gift for the holidays or birthdays!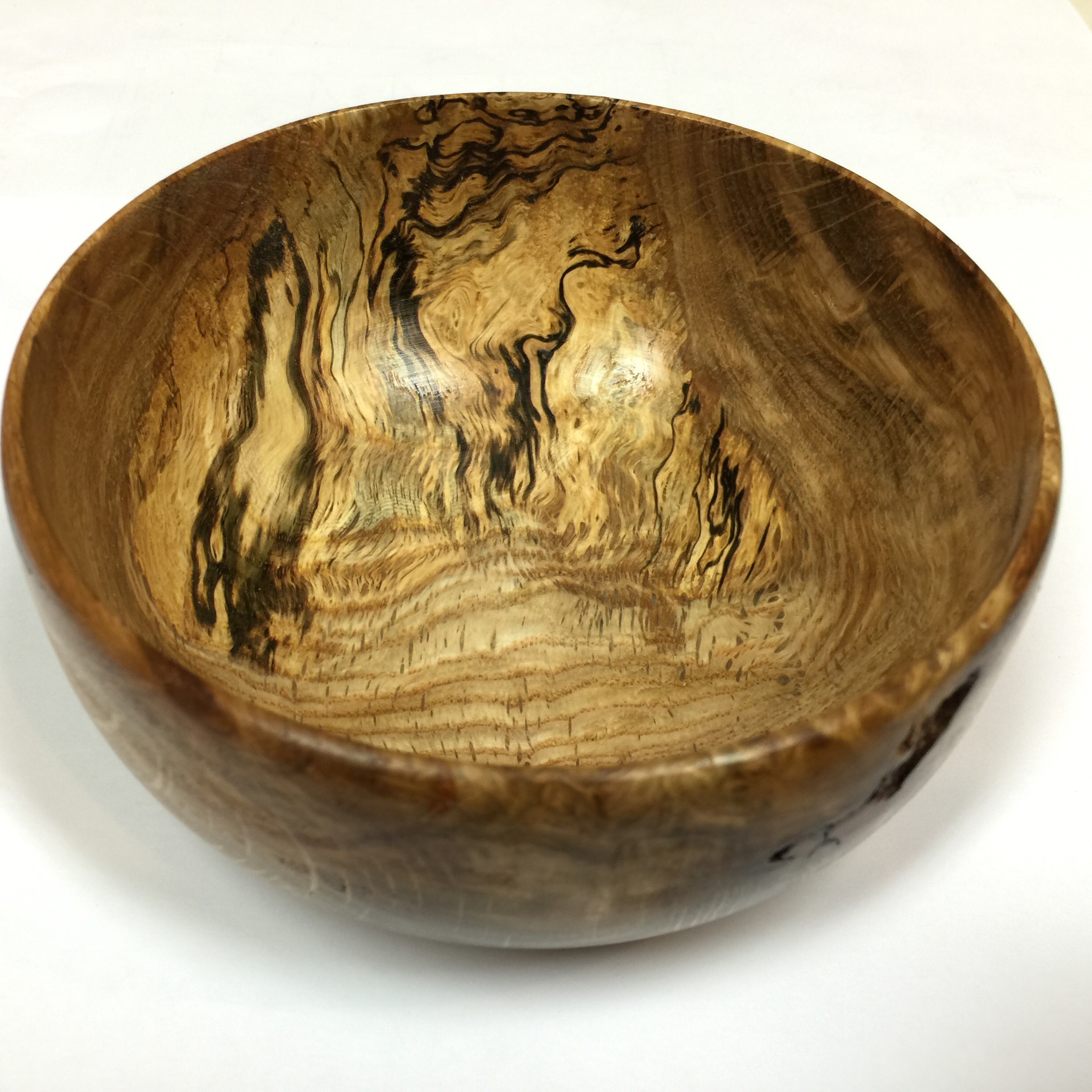 Solid Wood Bowls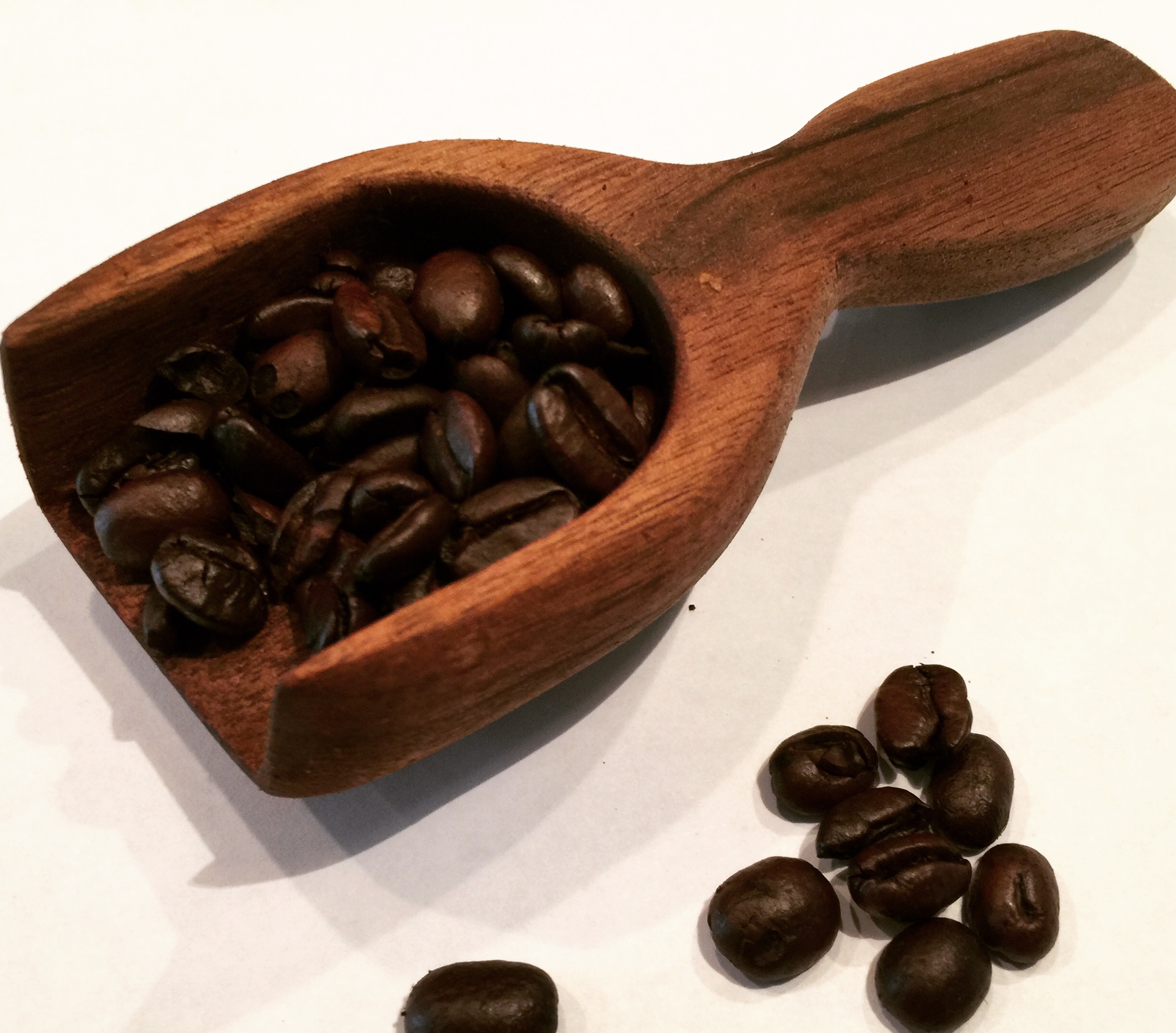 Home Accessories
Hand carved kitchen spoons, knives, scoops, and ladels available!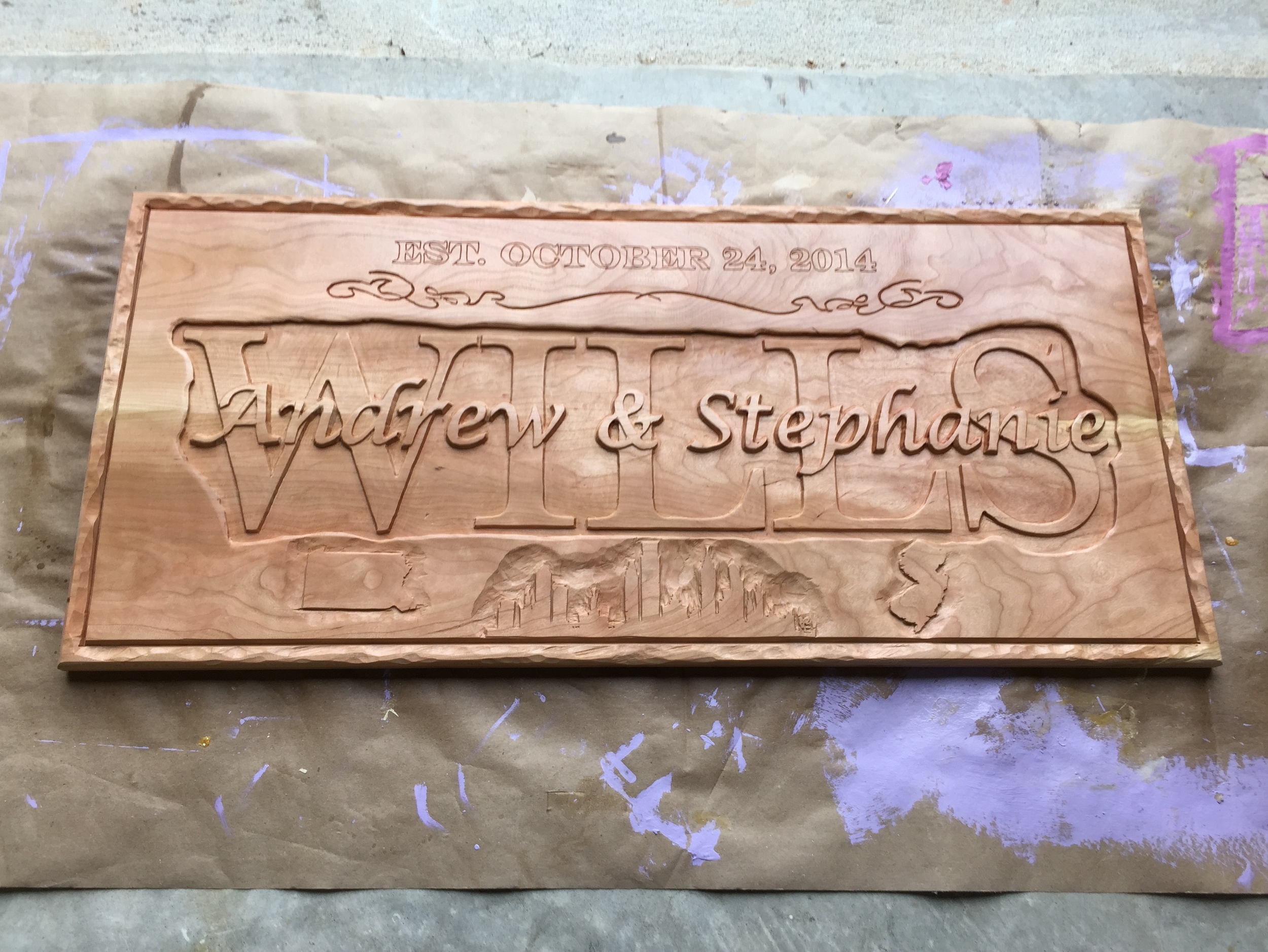 Custom Signs
This carved cherry sign is the perfect gift for special occasions, home decor, or personalization of your space!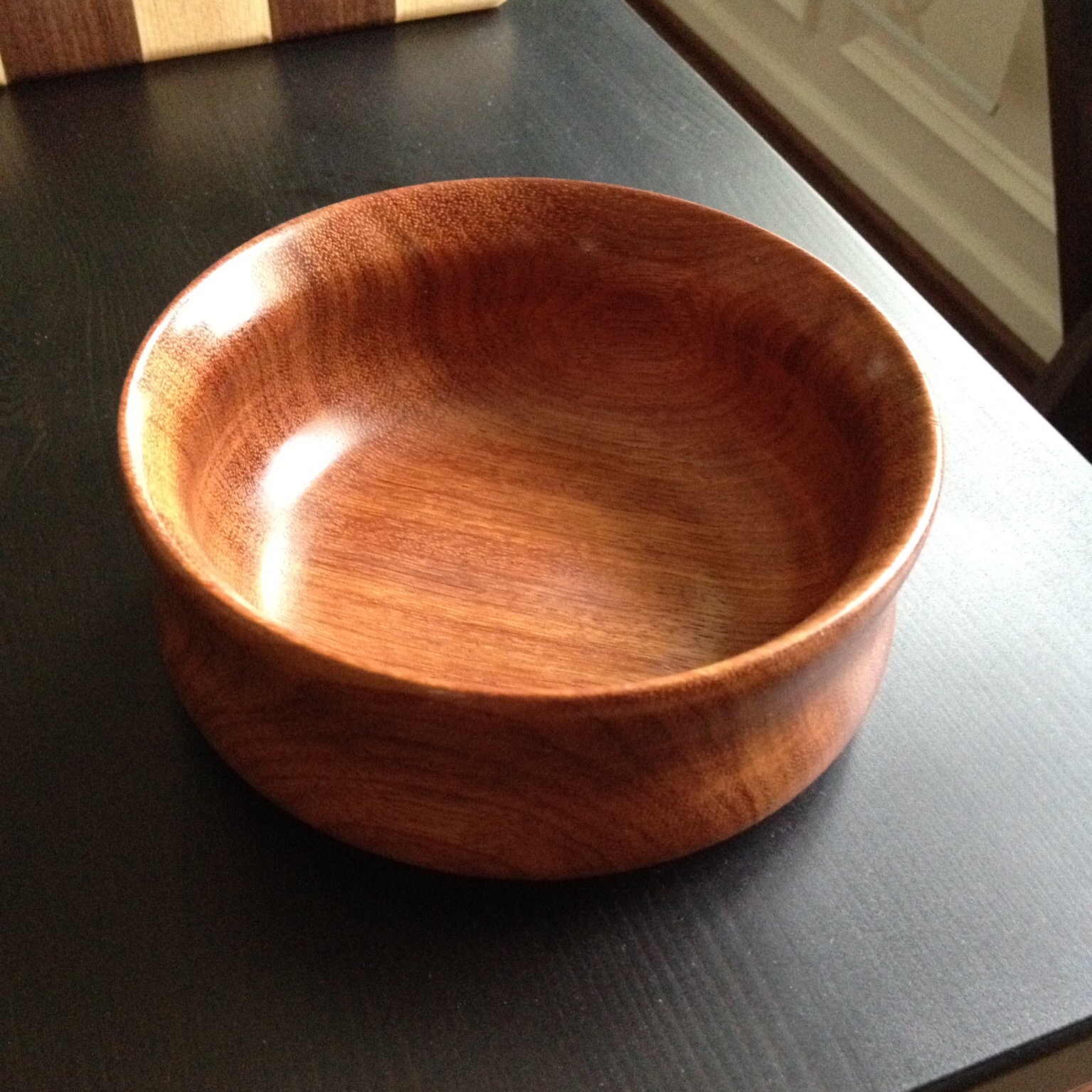 Exotic Woods by Request
Exotic wood bowl, with a high-speed friction polish. Perfect gift for a birthday or special occasion!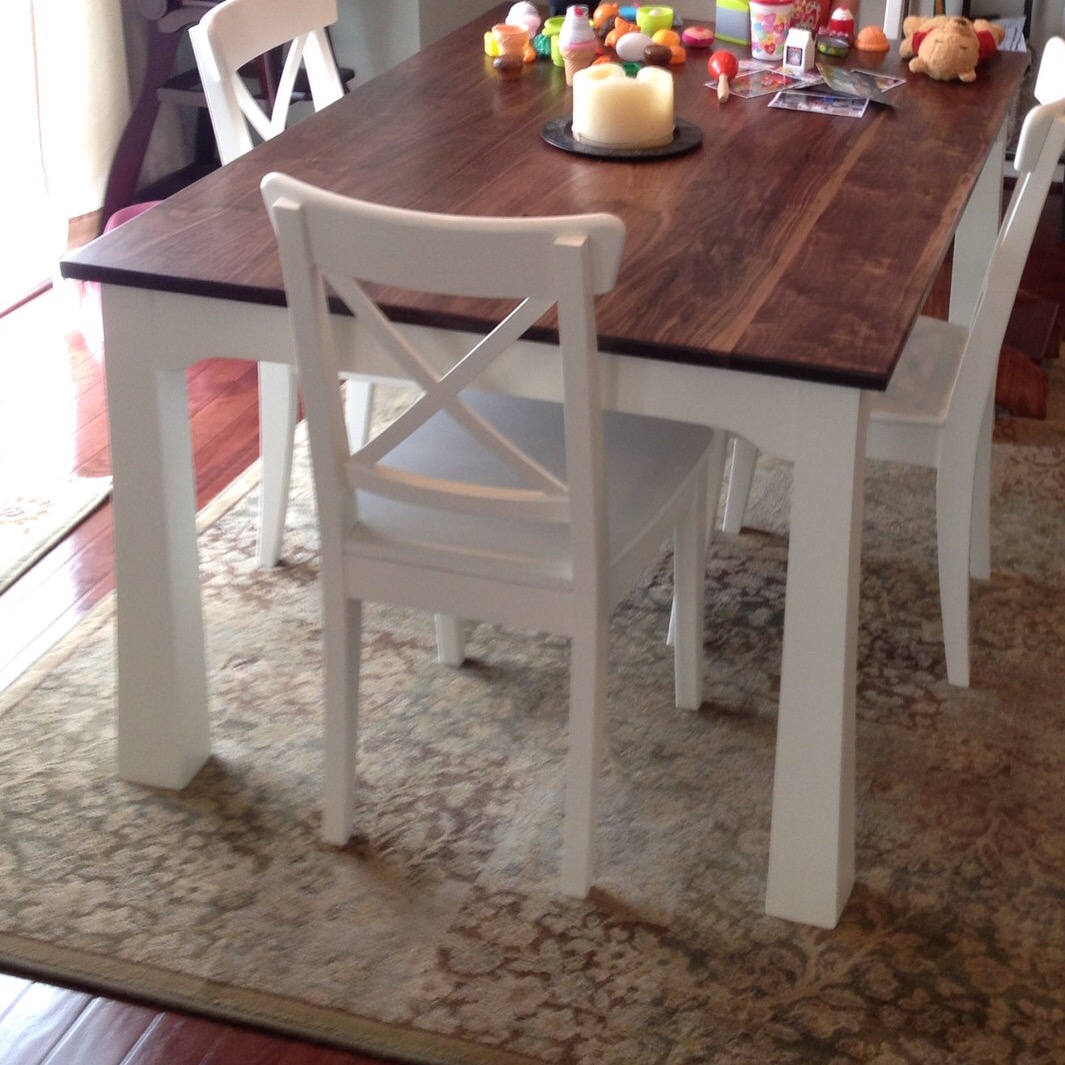 Modern French Country Table
Painted base with a solid walnut top. The legs are flared to the bottom with all mortise and tenon joinery. Using a painted base allows you to control the cost while still receiving a table built for a lifetime of memories.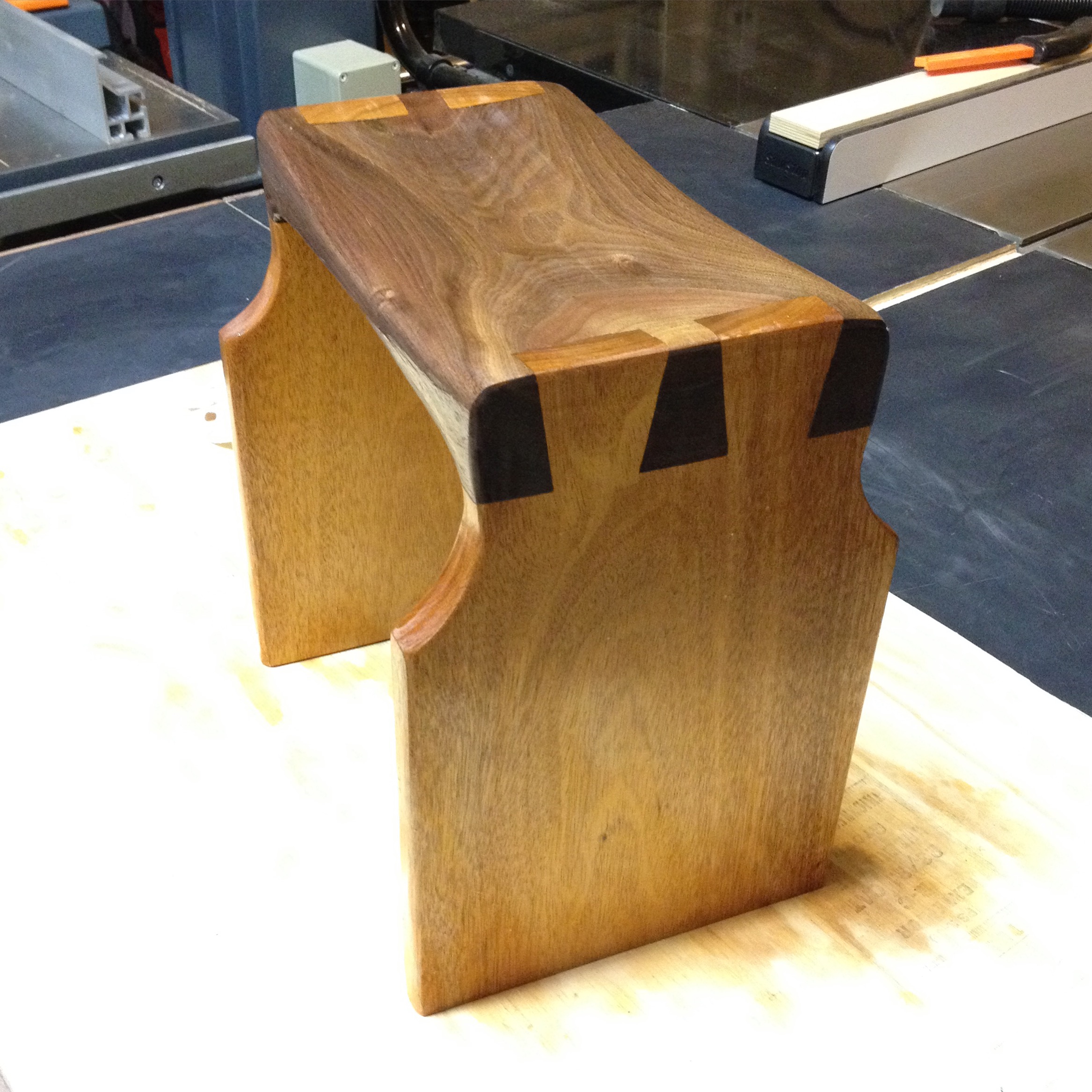 Children's Stools
Made from solid mahogany and walnut. The top of this children stool is carved for comfort with exaggerated dovetail joinery for a lasting childhood heirloom. Sized to order!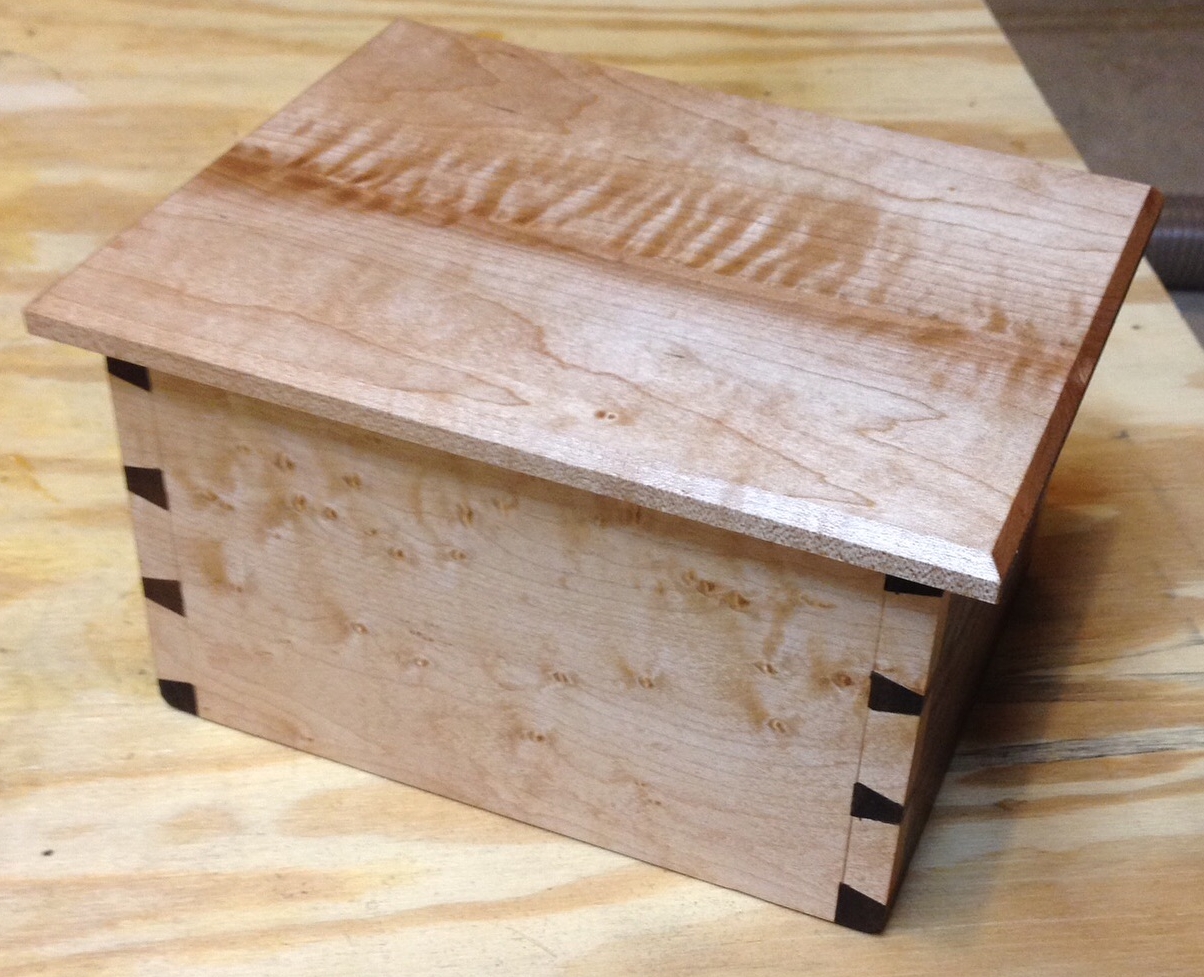 Dovetail Boxes
Birdseye maple dovetail box with walnut sides. All hand cut with a curly maple top. Perfect size for storing recipes or smaller items!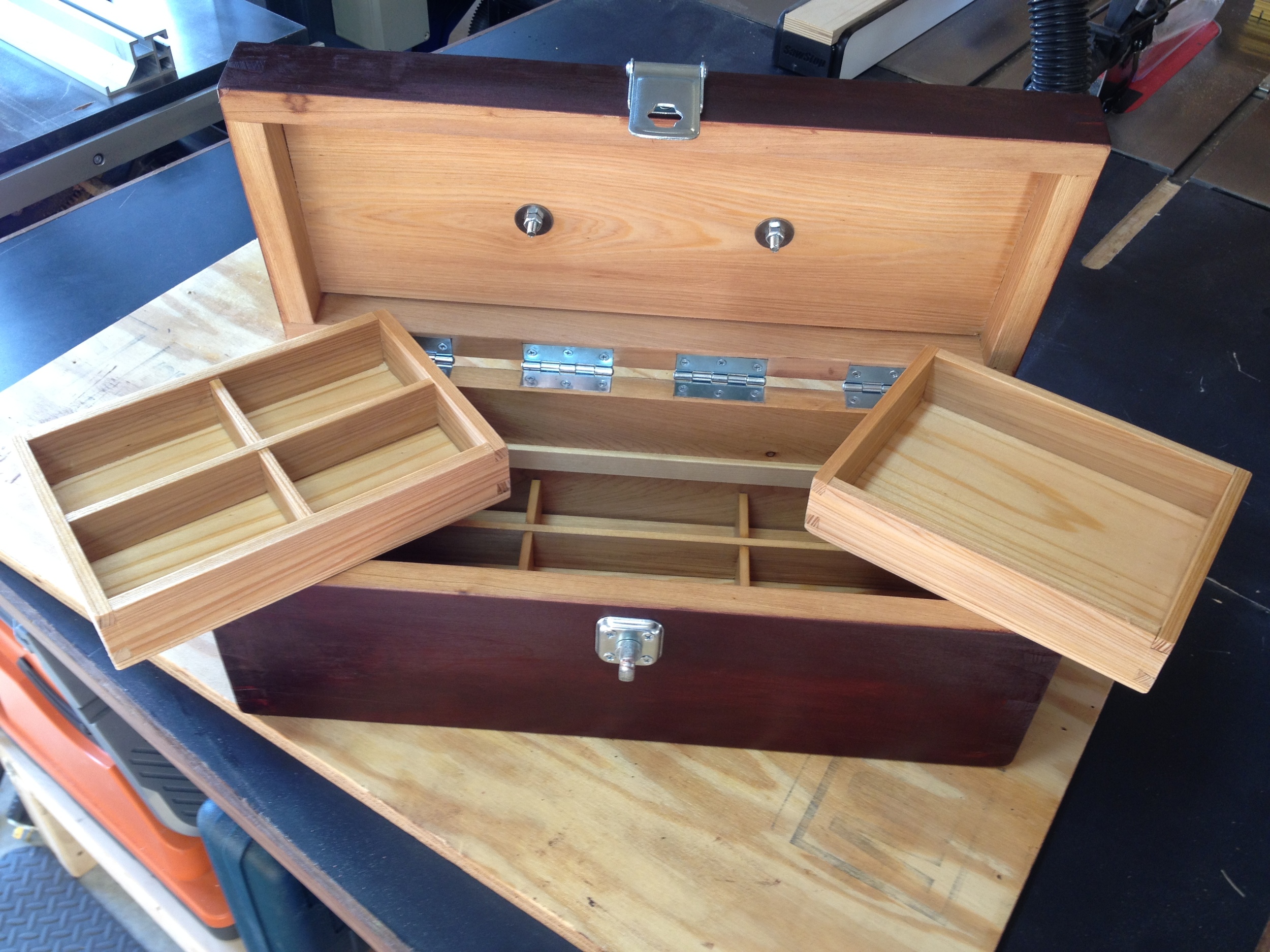 Custom Tool/Tackle Boxes
Built out of cypress, these tackle boxes are perfect for the avid fisherman in your life! Also great for storing small items!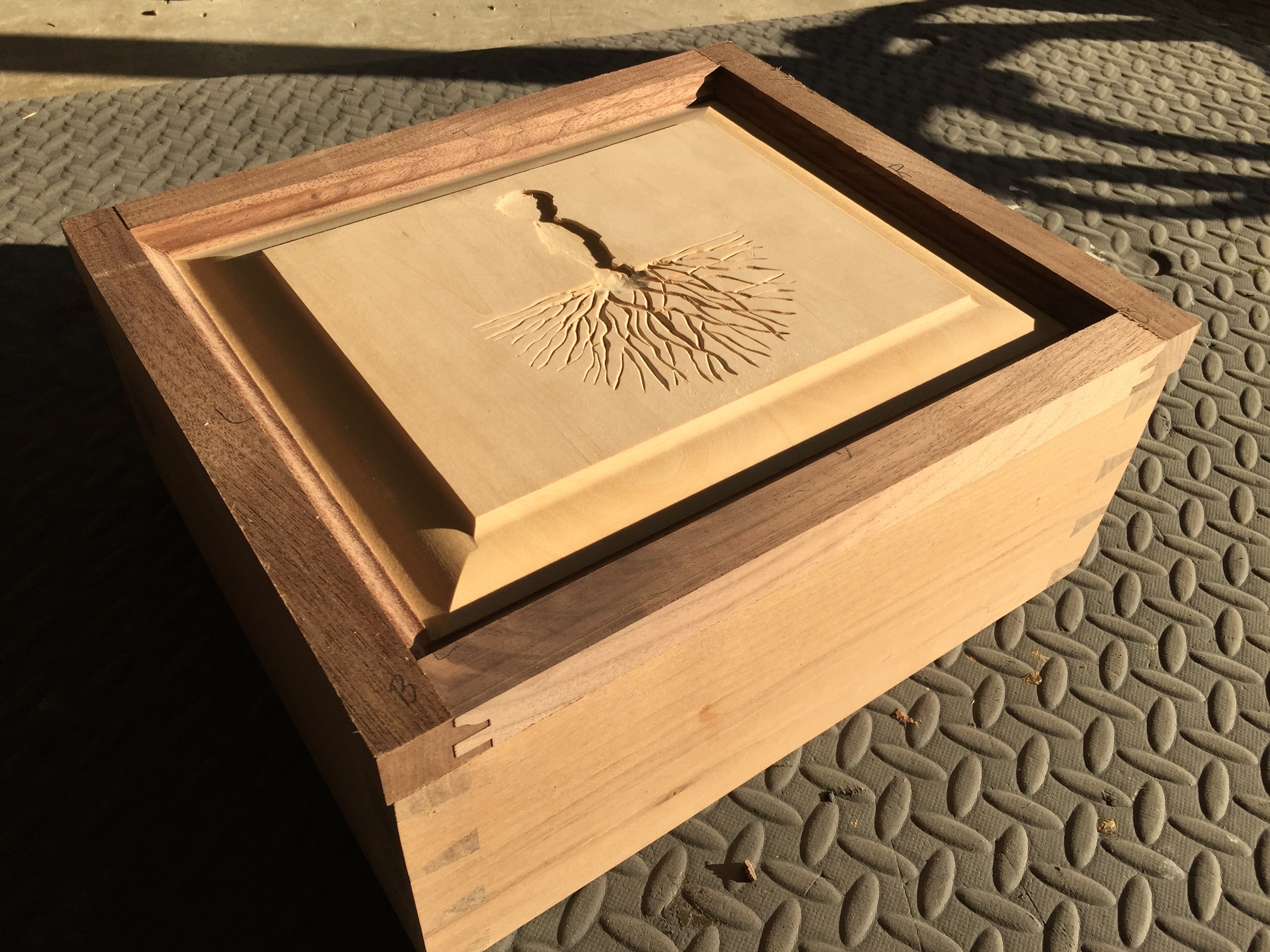 Hand Carved Personalized Gifts
This design was later filled with an epoxy inlay, but if you're interest in a hand carved product, we're happy to make that happen!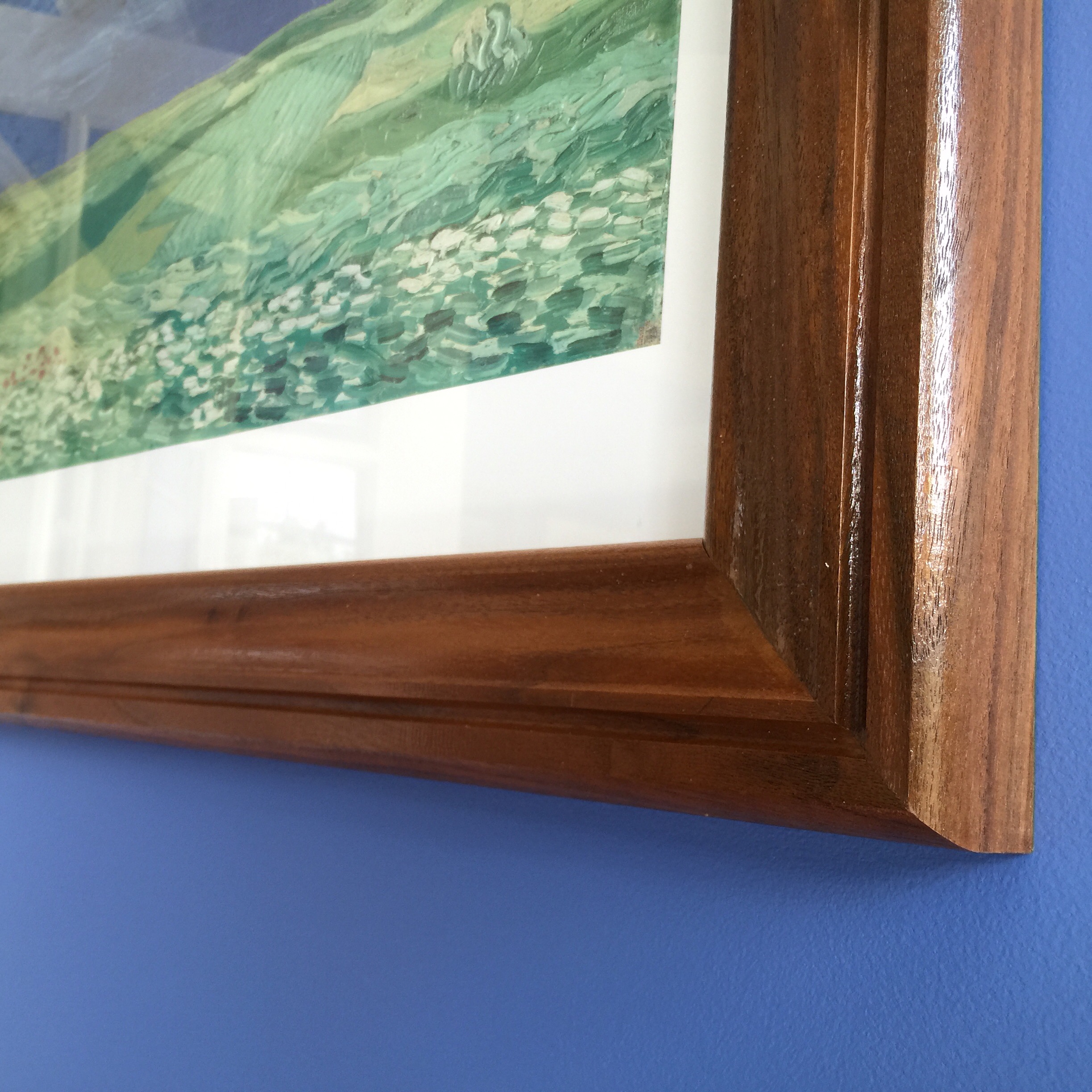 Custom Picture Frames
Solid wood, heirloom quality picture frames. Sized to order.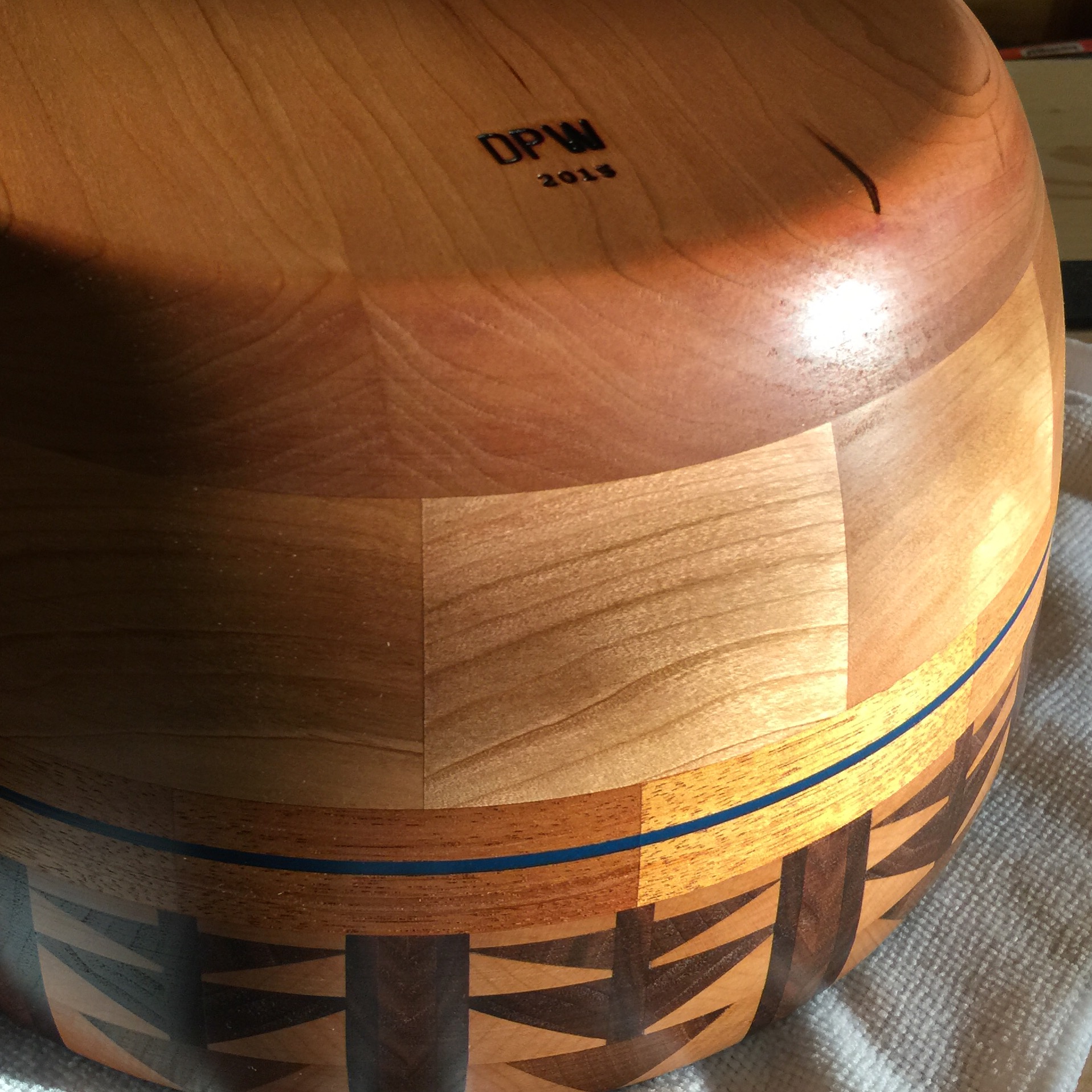 Personalized Details
Each item is individually designed, carefully constructed, and marked as a handcrafted piece specifically for you!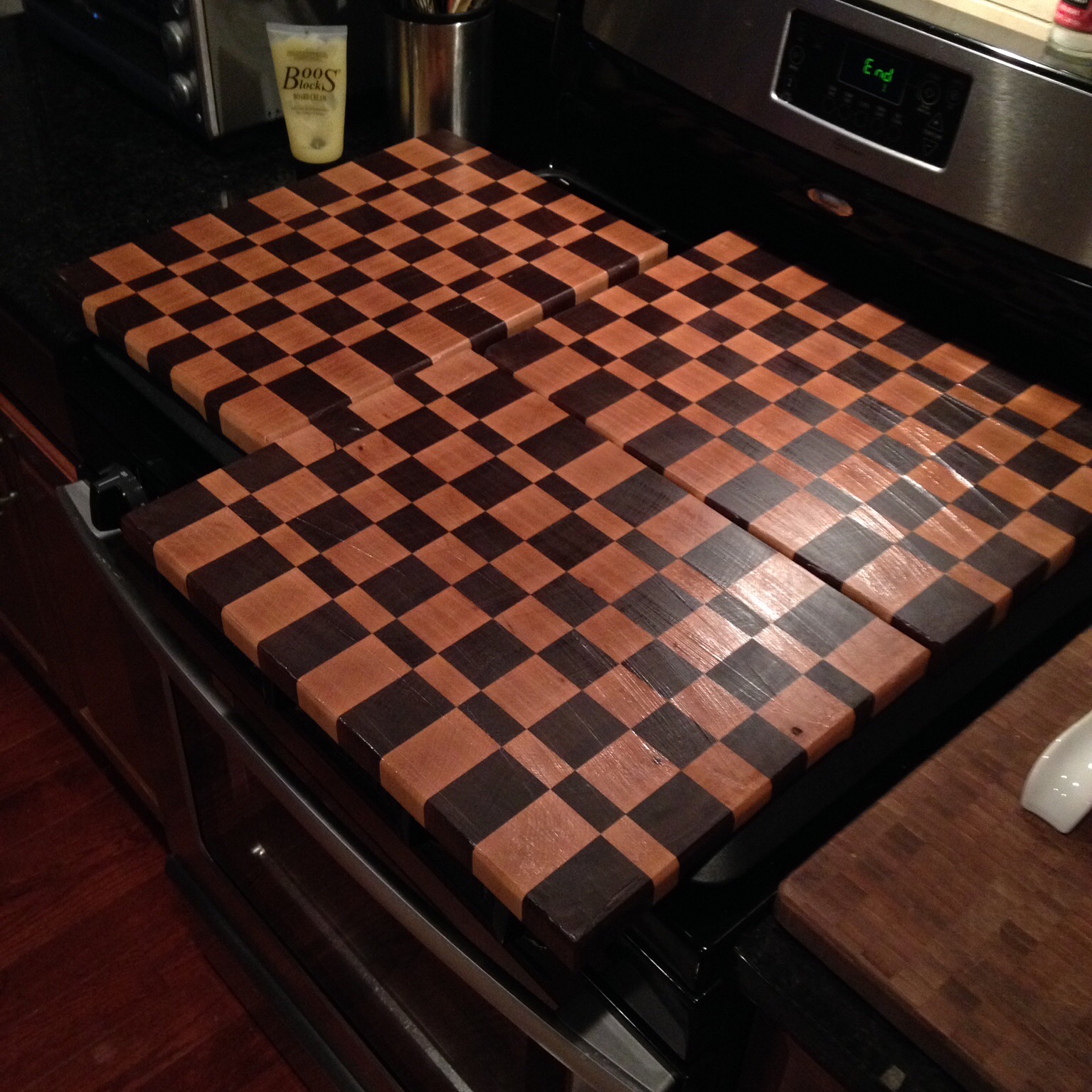 Cutting Boards!
Unique Pieces
Hand carved vessel from a burl. This item was made from a downed tree in a neighborhood at the request of a family that provided the raw material.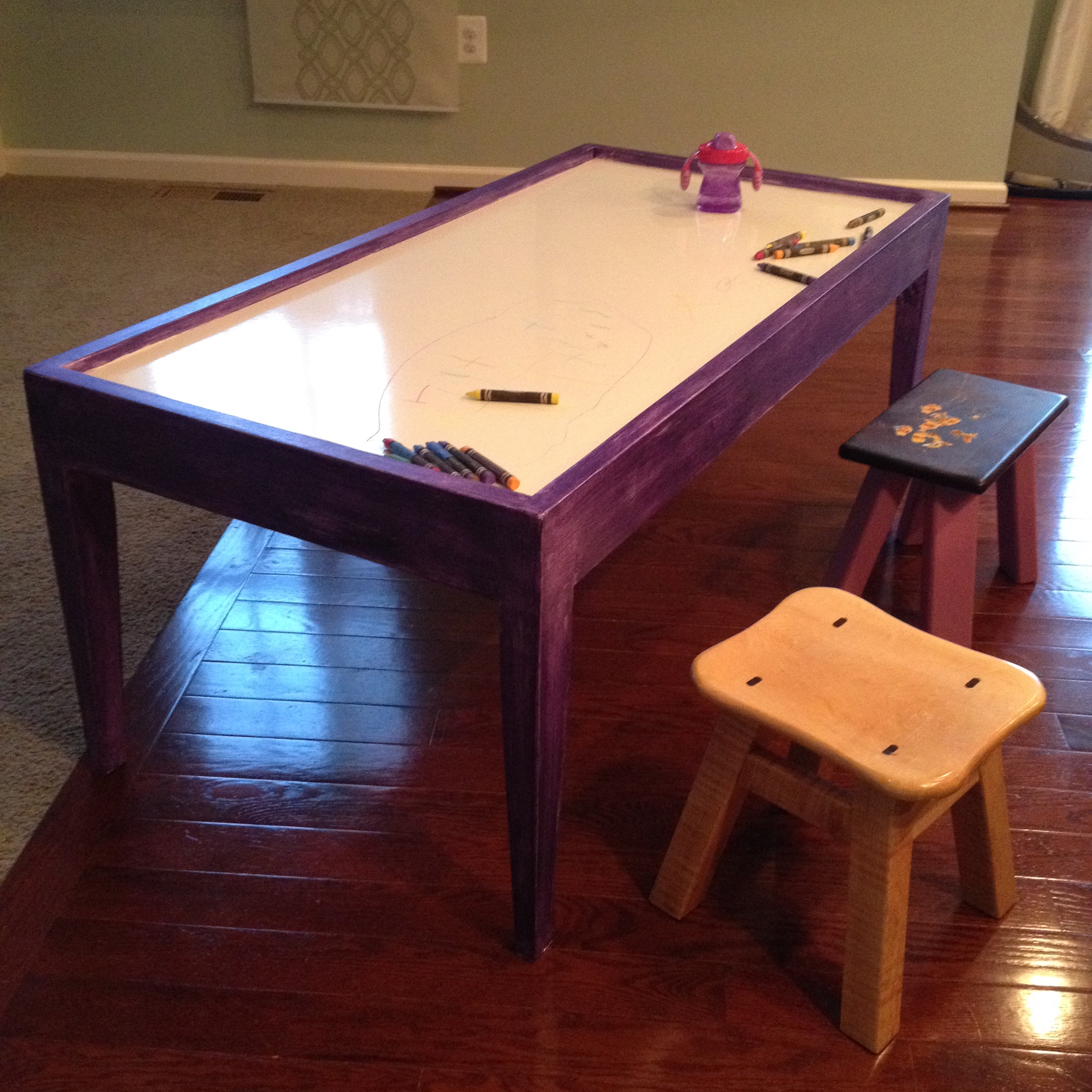 Children's Furniture
Childrens craft table built with solid maple (tapered) legs and sides for strength and durability. This perfect play table has a recessed top to keep the crayons, legos, paint, and toys from falling off. Available with a whiteboard or chalkboard top. This can come painted or unpainted.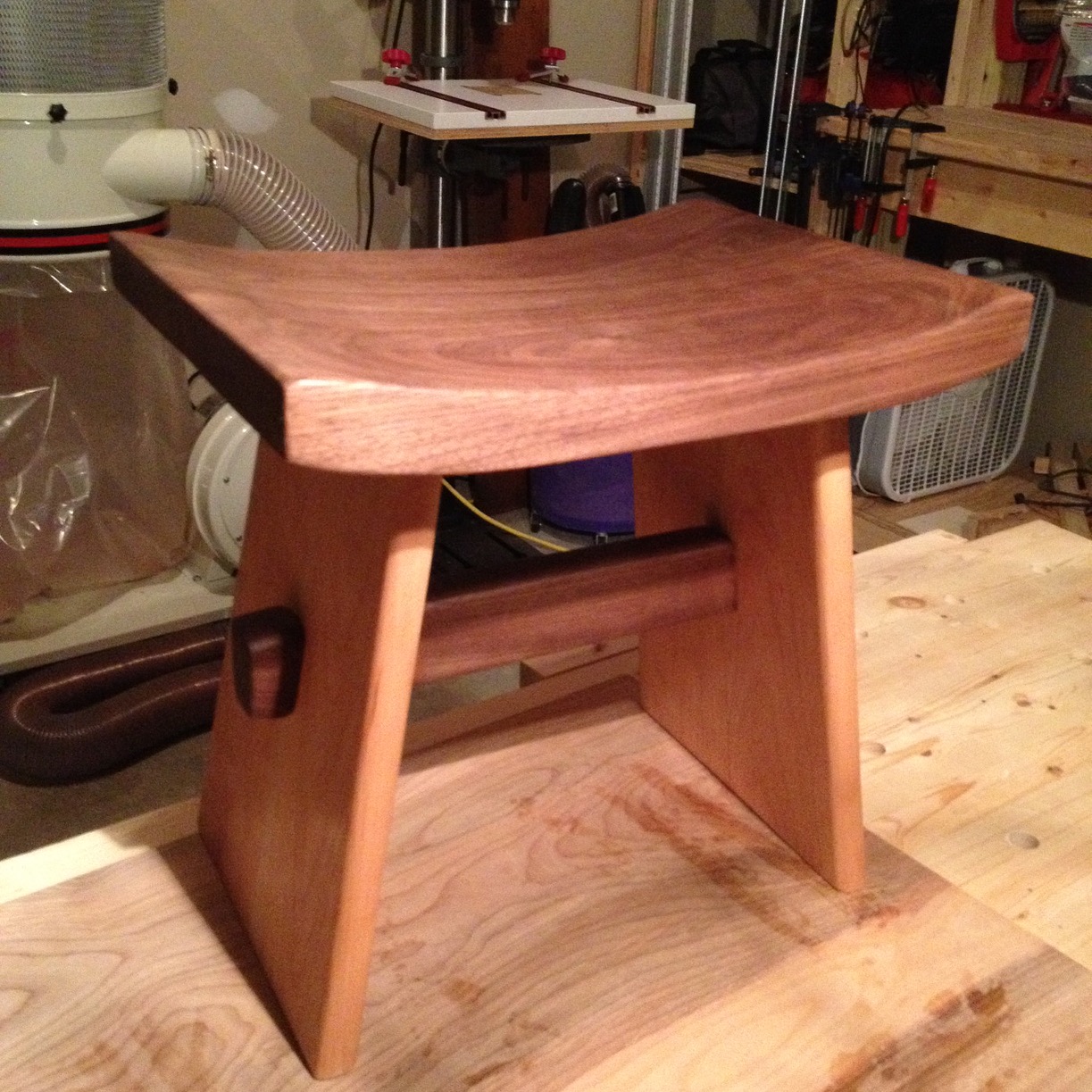 Asian Inspired stool
Solid walnut and cherry construction with a through tenon locked between cherry legs. Comfortable and stylish!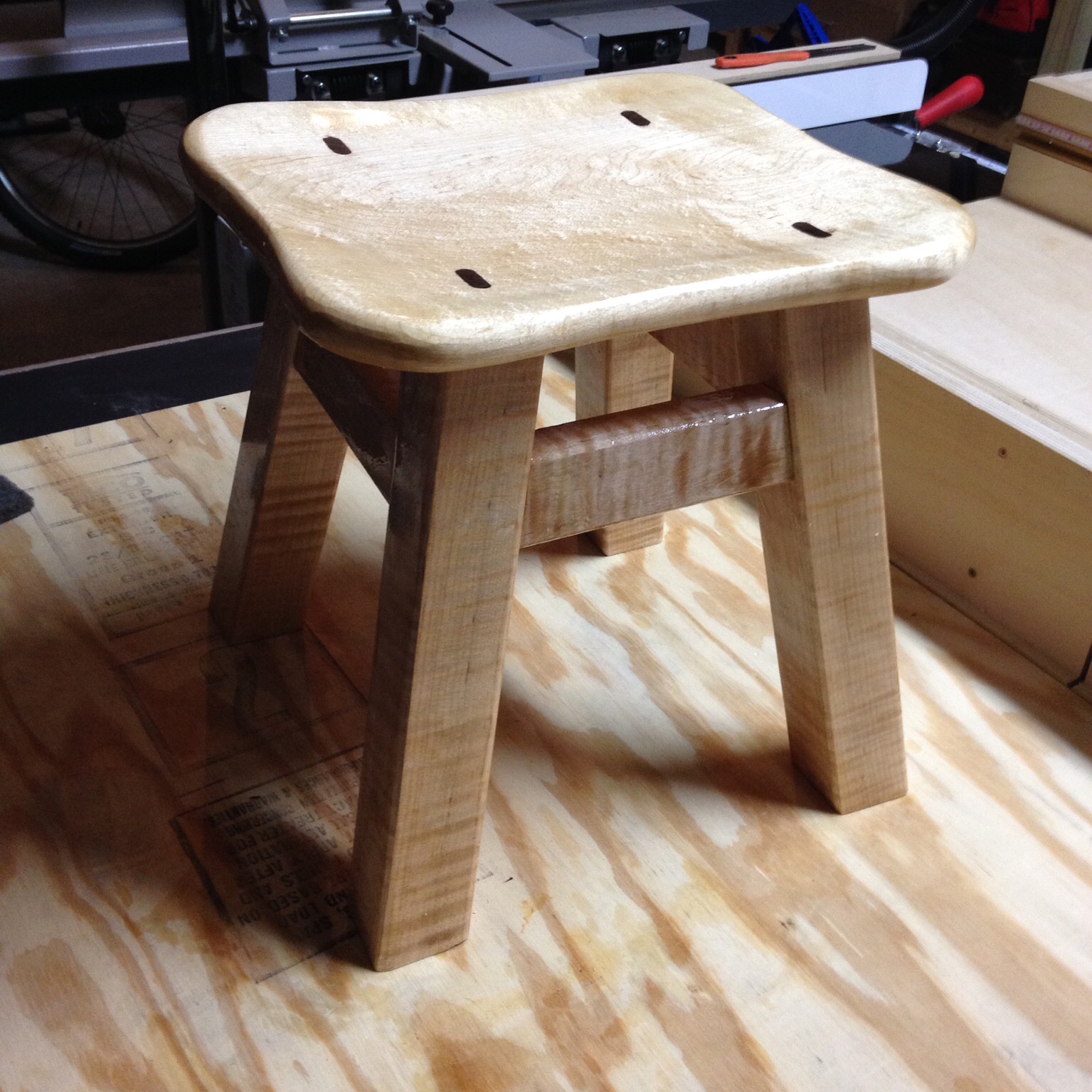 Modern Sculpted Stool
The seat top is sculpted to ensure comfort while mortise and tenon joinery allows for a sturdy base. Great for a kids worktable!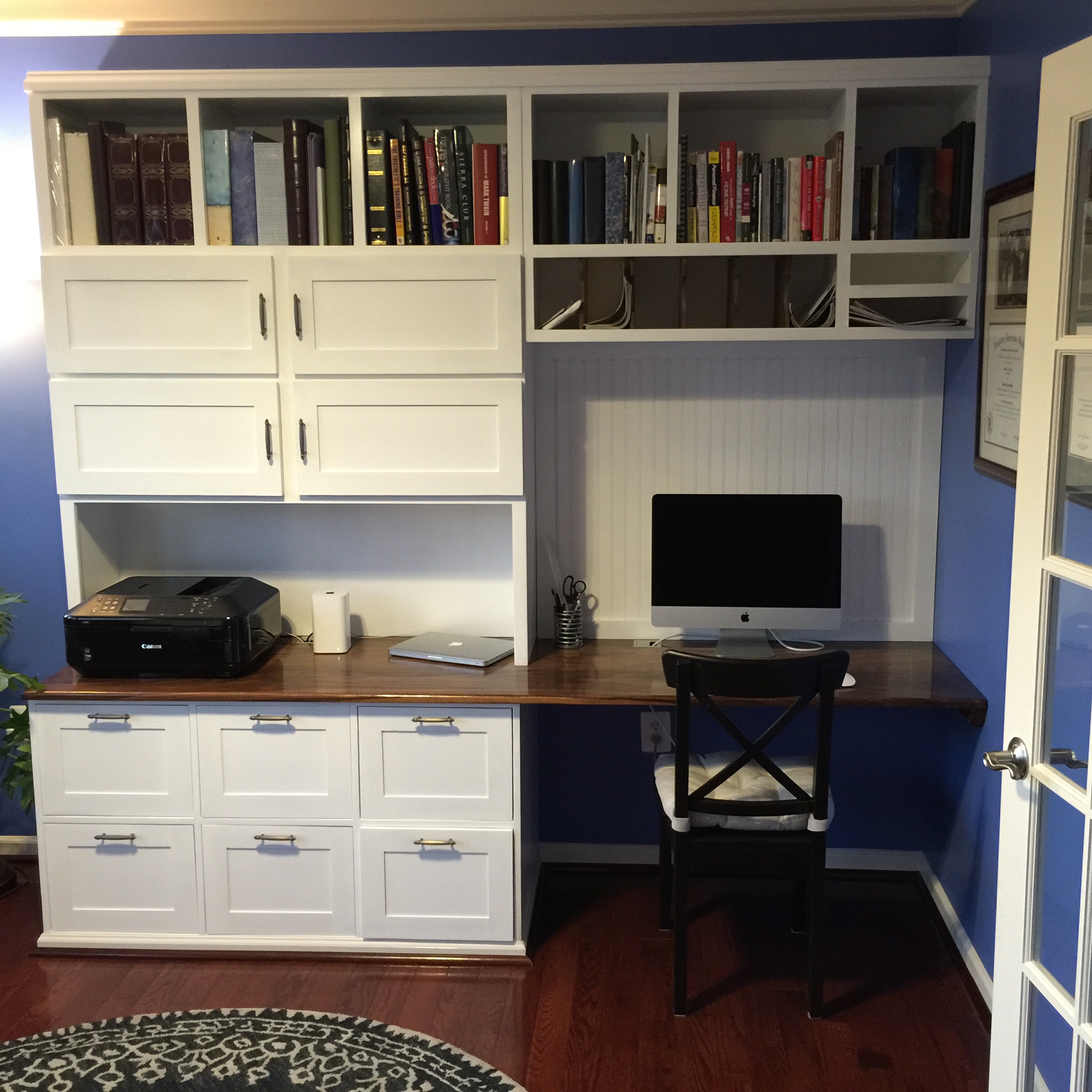 Full size built-in with solid walnut desk.
Not available for shipping outside the local area. Contact us for more information!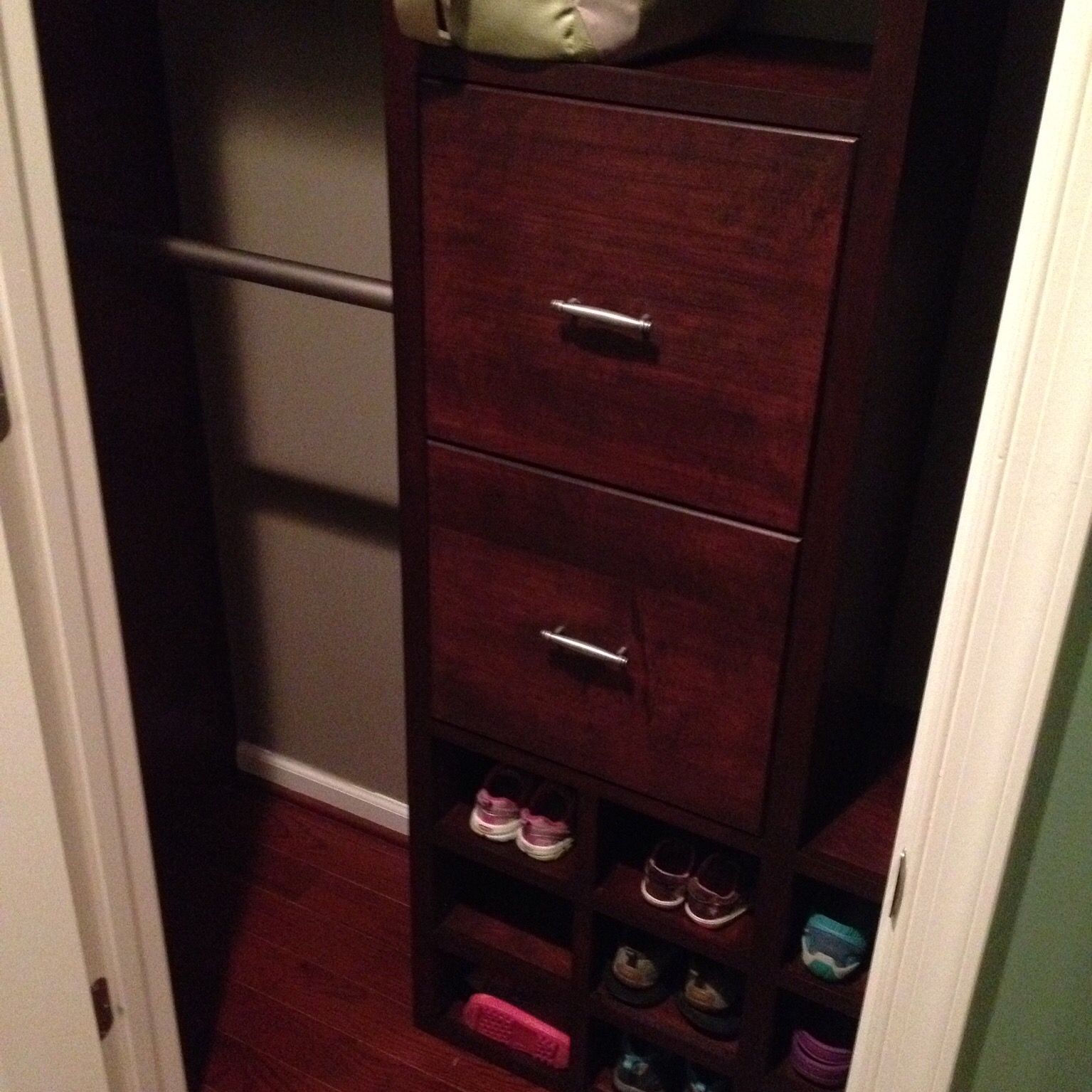 Hall Closet Built-In
Only available for local delivery. Please contact us for more information!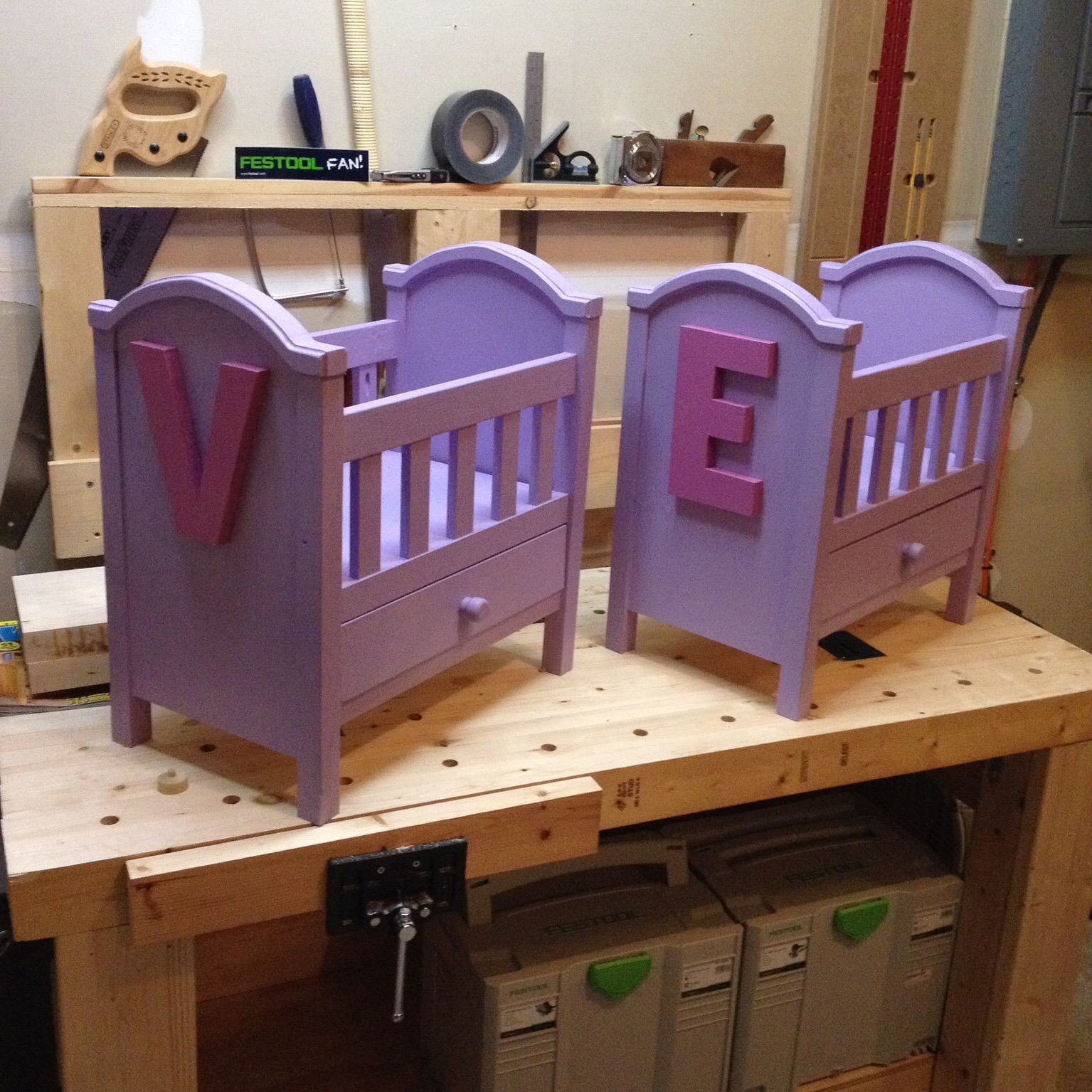 Children's Doll Cribs
Great fun for the whole family. Fully customizable.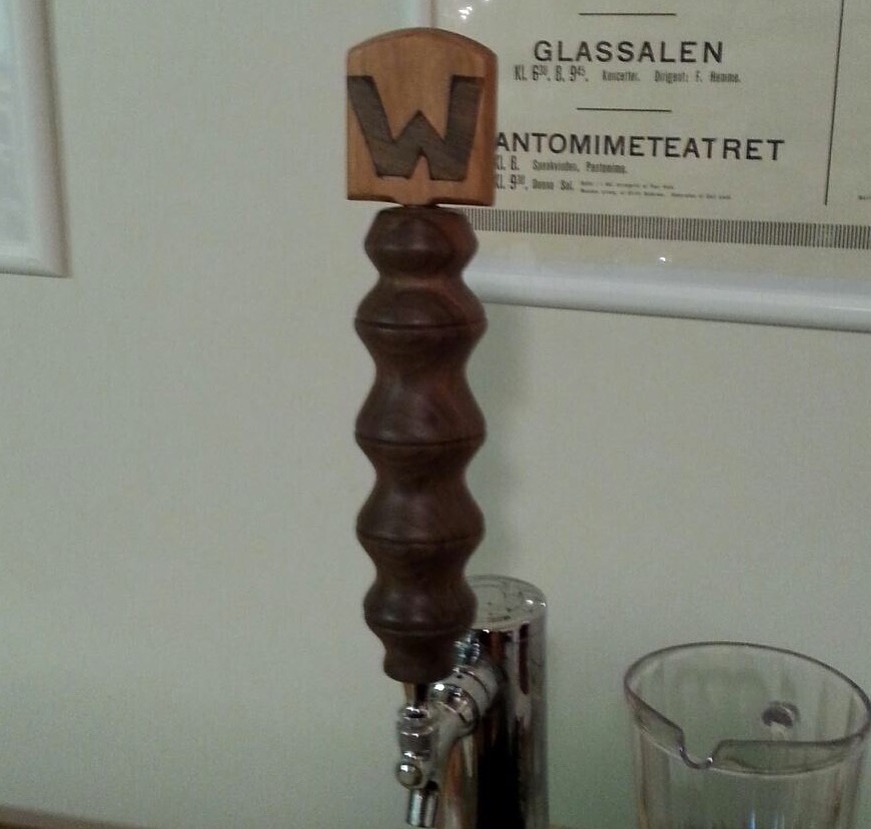 Special Gifts
Inlaid beer tap handle with walnut and cherry. Custom designs and larger volume accepted!